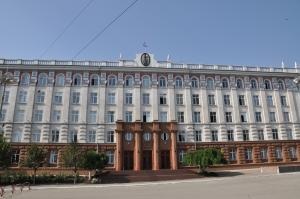 The Academy of Sciences of Moldova gathers personalities with outstanding achievements in the fields of research, innovation and culture: full members (academicians), corresponding members, honorary members and scientific researchers, elected as members of the science sections. The full members and the corresponding members of the Academy of Sciences are scientists with a high civic history, well-known specialists, citizens of the Republic of Moldova, who distinguished themselves by works of great theoretical or practical value and considerably contributed to the development of national science and culture.  Honorary members of the Academy of Sciences are prestigious personalities from our country and abroad, who have achieved remarkable results in science and culture, support the Academy of Sciences, actively participate in the technical-scientific cooperation with the research and innovation organizations in the Republic of Moldova.
The Academy of Sciences collaborates with universities, research institutes, public associations and other research and innovation institutions.
The Academy of Sciences promotes access to the regional, European and international technological platforms for using the research and innovation infrastructure.